Master Series: The Ultimate Guide to Bondage and BDSM Toys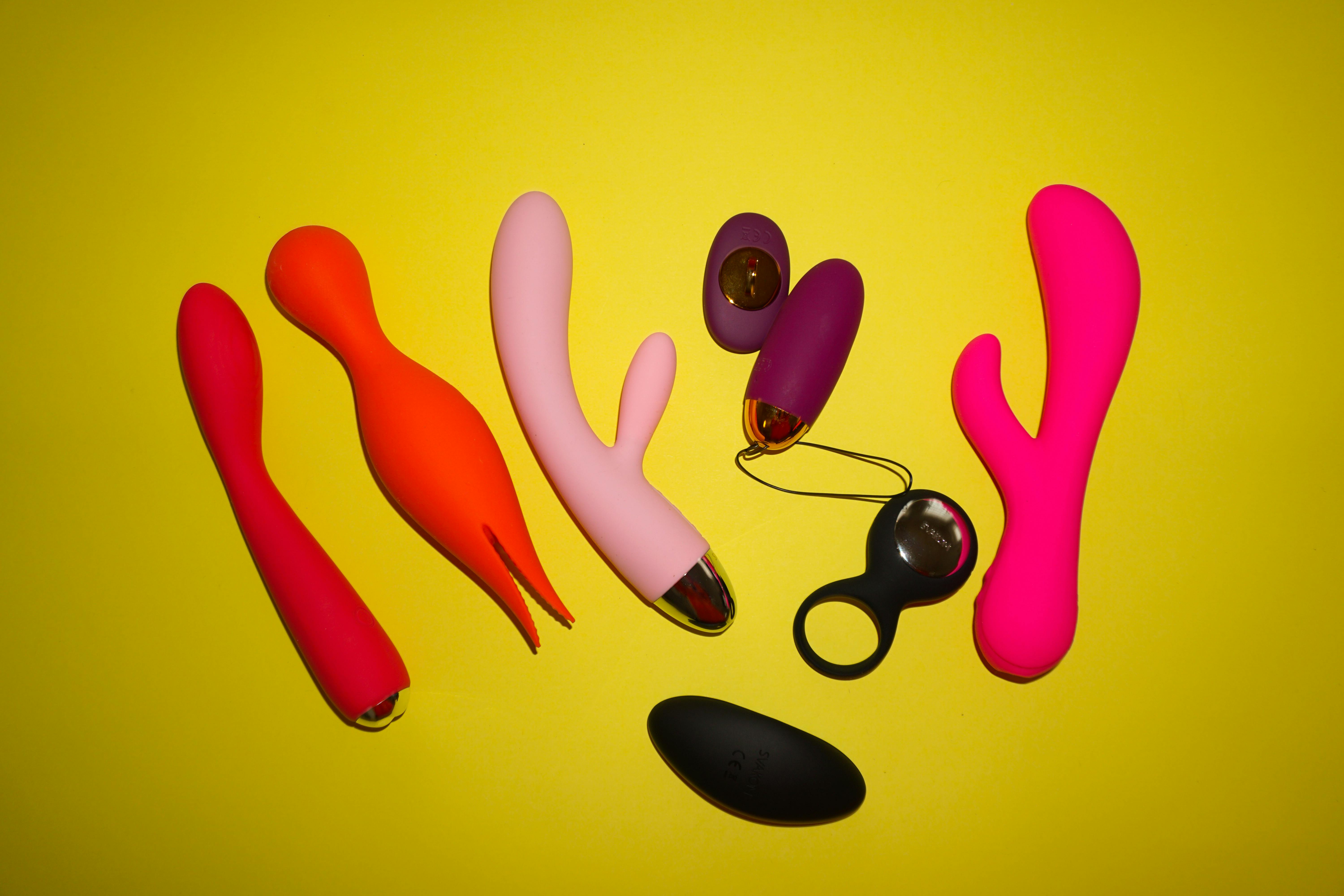 ‍Image Source: Pexels
‍
Master Series: The Ultimate Guide to Bondage and BDSM Toys
Are you ready to explore the exciting world of bondage and BDSM? Look no further than the Master Series, a comprehensive collection of high-quality toys designed to enhance your pleasure and bring your wildest fantasies to life. Whether you're a seasoned player or just starting to dip your toes into the world of kink, the Master Series has something for everyone. In this ultimate guide, we'll take you through the ins and outs of the Master Series, from its origins to its wide range of toys and accessories. So, buckle up and get ready for a thrilling journey into the world of BDSM.
Table of Contents
Introduction to the Master Series
Master Series: The Ultimate Guide to Bondage and BDSM Toys The Master Series is a renowned collection of bondage and BDSM toys that caters to individuals or couples interested in exploring their desires and pushing their boundaries. The series offers an extensive range of toys that are designed to provide pleasure, pain, and everything in between. From restraints and impact toys to sensation play and role-playing accessories, the Master Series has something for everyone's unique tastes and preferences. Master Series: The Ultimate Guide to Bondage and BDSM Toys
The Origins of the Master Series
The Master Series was born out of a desire to make sex toy shopping stress-free and enjoyable. The creators of the series wanted to provide a curated selection of body-safe toys that are not only high-quality but also safe to use, durable, and capable of delivering the intense pleasure they promise. With a focus on customer satisfaction, the Master Series quickly gained popularity among BDSM enthusiasts and novices alike.
Exploring the Master Series Toys
The Master Series offers a wide variety of toys and accessories to suit different interests and preferences. Let's take a closer look at some of the key categories within the series:
Bondage Essentials
Bondage is a fundamental aspect of BDSM play, and the Master Series offers a range of bondage essentials to help you create the perfect scene. From handcuffs and rope to bondage tape and restraints, you'll find everything you need to restrain and immobilize your partner for a thrilling experience.
Sensation Play Toys
Sensation play involves stimulating the senses to create intense sensations and heightened pleasure. The Master Series includes a range of toys designed specifically for sensation play, such as feather ticklers, Wartenberg wheels, and sensory deprivation masks. These toys allow you to explore the boundaries of pleasure and pain and indulge in sensory overload.
Impact Toys
If you enjoy the thrill of impact play, the Master Series has a wide range of toys to satisfy your desires. From paddles and floggers to crops and canes, these toys allow you to deliver controlled and pleasurable sensations to your partner. Whether you prefer a gentle spanking or a more intense flogging, the Master Series has the perfect toy for you.
Restraints and Harnesses
Restraints and harnesses are essential for exploring power dynamics and enhancing role-playing scenarios. The Master Series offers a variety of restraints, including cuffs, collars, and harnesses, to help you take control or surrender to your partner's desires. These toys provide a sense of vulnerability and excitement that can take your BDSM play to new heights.
Choosing the Right Toy for You
When selecting a toy from the Master Series, it's important to consider several factors to ensure a safe and pleasurable experience. Here are some key points to keep in mind:
Consider Your Experience Level
Whether you're a beginner or an experienced player, the Master Series has toys suitable for all experience levels. If you're new to BDSM, start with softer toys like feather ticklers or beginner-friendly restraints. As you gain more experience and confidence, you can explore more intense toys like impact implements or advanced bondage gear.
Safety First
Safety should always be a top priority when engaging in BDSM play. Only use toys that are specifically designed for BDSM, like those in the Master Series, as they are made with safety in mind. Avoid using makeshift or non-consensual objects as they can cause harm. Additionally, establish clear boundaries and establish a safe word or signal to ensure open communication and consent throughout the play session.
Materials Matter
When choosing a toy from the Master Series, pay attention to the materials used. The series prioritizes body-safe materials that are non-toxic and hypoallergenic. Common materials used in the collection include silicone, leather, metal, and high-quality fabrics. Always check the product descriptions and reviews to ensure the toy meets your safety and comfort requirements.
Caring for Your Master Series Toys
To ensure the longevity and hygienic use of your Master Series toys, proper care and maintenance are essential. Follow these tips to keep your toys in top condition:
Cleaning and Maintenance
After each use, clean your toys according to the manufacturer's instructions. Most Master Series toys can be cleaned with mild soap and warm water or a toy cleaner specifically designed for the material. Ensure that the toys are completely dry before storing them to prevent the growth of bacteria or mold.
Storage Tips
Proper storage is crucial to protect your toys and maintain their quality. Store your Master Series toys in a cool, dry place away from direct sunlight and extreme temperatures. If possible, keep them in individual pouches or storage bags to prevent them from coming into contact with other toys or materials that could cause damage.
Exploring BDSM Roles and Dynamics
BDSM encompasses a wide range of roles and dynamics, each with its unique characteristics and power dynamics. Here are a few common roles you may encounter in BDSM play:
Dominance and Submission
Dominance and submission (D/s) is a power exchange dynamic where one partner takes on the dominant role, while the other assumes the submissive role. The dominant partner has control and authority over the submissive partner, who consensually submits to their commands and desires. This power dynamic can be explored through various activities, including bondage, discipline, and role-playing scenarios.
Master and Slave
The Master and slave dynamic involves a consensual relationship where one person, the Master, assumes complete control over the other, the slave. This dynamic often goes beyond individual play sessions and extends into ongoing relationships. The slave willingly submits to the Master's authority and follows their commands and protocols.
Top and Bottom
The top and bottom dynamic is a more fluid and interchangeable role dynamic. These roles are often associated with specific scenes or activities rather than a long-term power exchange. The top takes on the role of the dominant partner, while the bottom assumes the submissive role. This dynamic allows for exploration and play without the commitment of a full-time power exchange relationship.
Safety and Consent in BDSM
Safety and consent are paramount in any BDSM play. Here are some key considerations to ensure a safe and consensual experience:
Communication and Negotiation
Before engaging in any BDSM play, open and honest communication is essential. Discuss your desires, limits, and boundaries with your partner beforehand to ensure everyone is on the same page. Establish a safe word or signal to use if the play becomes too intense or uncomfortable. Regularly check in with your partner during the play to ensure their well-being and comfort.
Safe Words and Signals
Safe words or signals are crucial tools for maintaining consent and safety during BDSM play. Choose a word or signal that is easily recognizable and not likely to be confused with other words in the heat of the moment. When the safe word or signal is used, all play must stop immediately, and the partners should check in with each other to ensure everyone is okay.
Aftercare
Aftercare refers to the care and support provided to partners after a BDSM scene or play session. It involves physical and emotional comfort, reassurance, and debriefing. Aftercare can include cuddling, soothing massages, verbal affirmations, or simply spending quiet time together. Each person's aftercare needs may vary, so it's important to discuss and plan for aftercare before engaging in any BDSM play.
Tips for BDSM Play
If you're new to BDSM or looking to enhance your play experiences, here are some tips to keep in mind:
Start Slowly
If you're new to BDSM, take it slow and gradually explore different activities and sensations. Start with lighter toys and activities and gradually increase intensity as you and your partner become more comfortable. Building trust and communication is essential in BDSM play, so take the time to establish a solid foundation before diving into more intense experiences.
Establish Trust
Trust is the foundation of any BDSM play. Make sure you trust your partner and feel comfortable with them before engaging in any BDSM activities. Trust allows you to be vulnerable, explore your desires, and communicate openly. Regular check-ins and discussions about boundaries and consent can help build and maintain trust throughout your BDSM journey.
Experiment and Explore
BDSM is all about exploration and self-discovery. Don't be afraid to try new activities, toys, or roles. The Master Series offers a wide range of toys and accessories to help you explore different facets of BDSM play. Be open to experimenting with different sensations, power dynamics, and scenarios to find what excites and fulfills you and your partner.
FAQs
What is the Master Series?
The Master Series is a collection of high-quality bondage and BDSM toys designed to enhance pleasure and explore power dynamics. It offers a diverse range of toys, including restraints, impact toys, sensation play tools, and more, catering to various interests and experience levels.
Are Master Series toys body-safe?
Yes, Master Series toys prioritize safety and are made from body-safe materials. These toys are designed to be non-toxic, hypoallergenic, and durable. Always check the product descriptions and materials to ensure they meet your safety requirements.
Where can I buy Master Series toys?
Master Series toys can be purchased from various reputable online retailers, BDSM specialty stores, or directly from the official Master Series website. Ensure you're buying from a trusted source to guarantee the authenticity and quality of the products.
Conclusion
The Master Series offers an extensive collection of bondage and BDSM toys designed to enhance pleasure, explore power dynamics, and fulfill your deepest desires. From restraints and impact toys to sensation play tools and more, the series caters to a wide range of interests and experience levels. Remember to prioritize safety, communication, and consent in all your BDSM play. So, go ahead and delve into the world of the Master Series to unlock new levels of pleasure, excitement, and exploration.