Buying Sex Toys Online in California. A Comprehensive Guide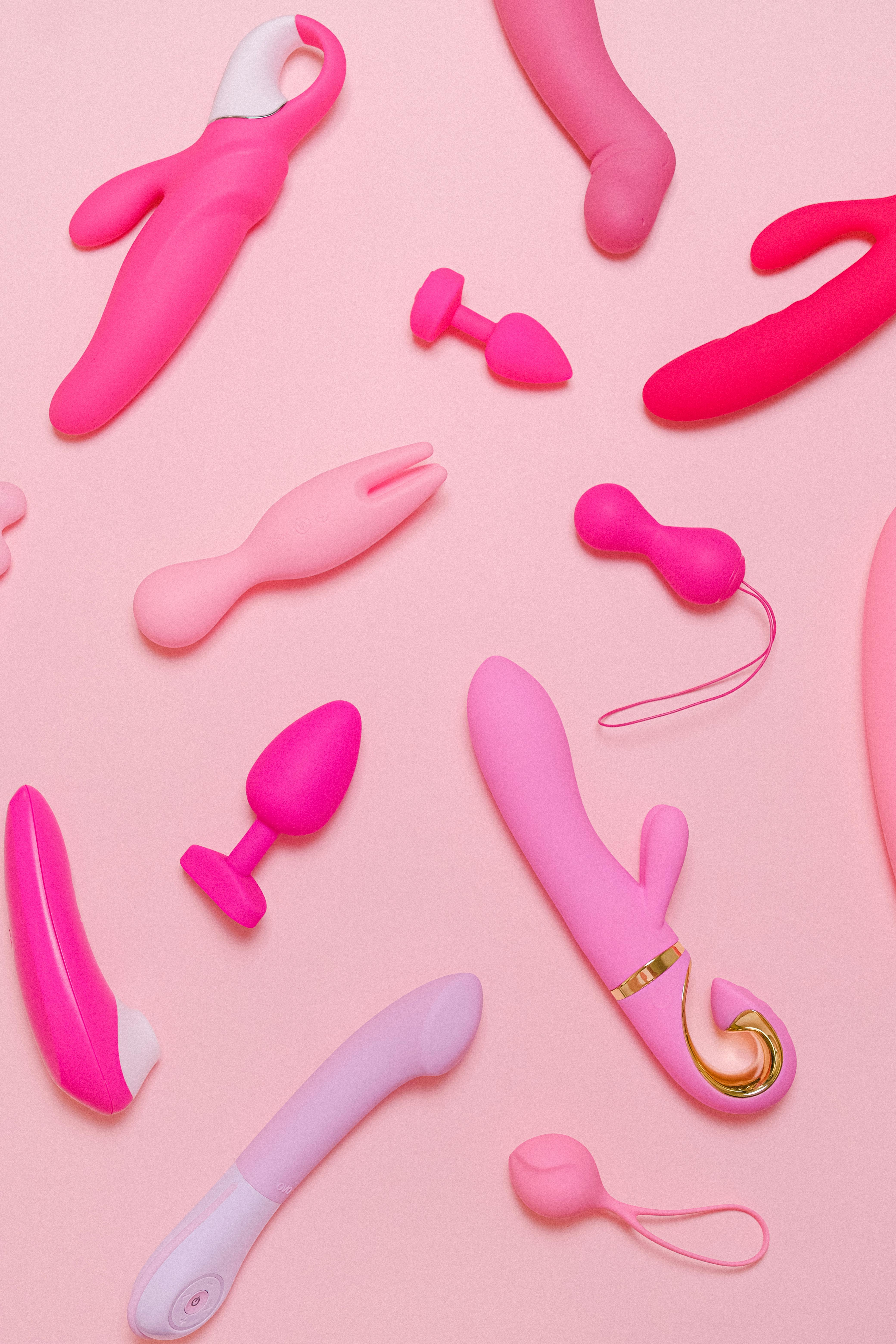 ‍Image Source: Pexels
‍
Buying Sex Toys Online in California. As attitudes towards sexual wellness continue to evolve, more and more individuals in California are embracing the idea of incorporating sex toys into their personal lives. Fortunately, the internet has made buying sex toys discreetly and conveniently easier than ever. In this comprehensive guide, we will explore the top online sex toy retailers in California, highlighting their unique offerings, features, and benefits. Whether you are a beginner or a seasoned enthusiast, this guide will help you navigate the world of online sex toy shopping with confidence.
1. Dame Products: Closing the Pleasure Gap
Founded by sexologist Alexandra Fine and engineer Janet Lieberman, Dame Products is on a mission to close the pleasure gap by creating accessible and inclusive sex toys. Their best-selling toy, the Eva, is a hands-free clitoral vibrator that can be used solo or with a partner. With its convenient design and cute aesthetics, the Eva has gained popularity among users looking for a versatile and pleasurable experience. Another notable product from Dame Products is the Dame Dip, which allows for easy switching between clitoral and vaginal stimulation.
2. We-Vibe: Enhancing Intimacy for Couples
We-Vibe, founded by Canadian couple Bruce and Melody Murison, specializes in sex toys for couples, although they also offer toys for solo pleasure. What sets We-Vibe apart is their We-Connect app, which allows users to control their toys wirelessly with their phones, even from a distance. This feature is particularly useful for long-distance partners, enabling them to connect and share intimate experiences regardless of their physical location.
3. Anthropologie: Where Style Meets Sensuality
Anthropologie, known for its fashion-forward clothing and accessories, also offers a selection of high-quality sex toys. Partnering with brands like Smile Makers and Dame, Anthropologie provides a range of products, from lubes to vibrators, all with a focus on design and aesthetics. If you're looking to combine style and sensuality, Anthropologie is the perfect place to explore your options.
4. Good Vibrations: Empowering Sexual Exploration
Founded by sex educator Joani Blank, Good Vibrations has been a pioneer in promoting sex education and women's pleasure since 1977. With a commitment to body-safe materials and a wide range of toys at various price points, Good Vibrations remains one of the most trustworthy sex toy retailers. Their emphasis on sexual empowerment and education makes them a go-to destination for individuals looking to freely embrace their sexuality.
5. Babeland: A Safe Haven for Sexual Wellness
Acquired by Good Vibrations in 2017, Babeland shares a similar mission of empowering women to explore their sexuality. With a diverse selection of high-quality toys and a commitment to body-safe materials, Babeland offers a safe and inclusive space for individuals to discover and embrace their desires. They also provide free discreet shipping on orders over $69 and convenient curbside pickup at select locations.
6. Maude: Simplistic Elegance for Sexual Pleasure
Maude, founded by Éva Goicochea, takes a deliberately stripped-back approach to its product line. With a focus on simplicity and elegance, Maude offers a curated selection of sex toys and essentials, including massage candles for sensual experiences. By countering the raunchy imagery often associated with sex toys, Maude aims to provide users with straightforward design, good looks, and enhanced pleasure.
7. Unbound: Fun and Brightly Designed Pleasure
Polly Rodriguez, the founder of Unbound, recognized the need for a sex toy industry that catered to female pleasure and broke free from traditional stereotypes. Unbound offers a range of fun and brightly designed toys that are created for pleasure, whether for partnered sex or solo exploration. With reasonable prices and a commitment to diversity, Unbound brings joy and excitement to sexual wellness.
8. Lovers: A Marketplace of Unique Pleasures
Lovers is a marketplace that offers a wide spectrum of sex toys, with a slightly different selection that sets them apart. From in-house vibrators to sculptural finds and lingerie sets, Lovers keeps things interesting by offering a variety of options for every type of person. With their diverse range of products, Lovers ensures that there is something for everyone to explore and enjoy.
9. Adam & Eve: From Brick-and-Mortar to Online Pleasure
Adam & Eve, one of the most popular sex toy retailers globally, started as a small shop in North Carolina in 1970. As their business expanded, they migrated online, offering a wide selection of toys for all preferences. From anal toys to clitoral vibes, Adam & Eve caters to a broad range of desires. Their discreet shipping and 100% satisfaction guaranteed policy make them a reliable choice for exploring new pleasures.
Conclusion: Embrace Your Sexual Wellness
As you embark on your journey to explore the world of online sex toy shopping, remember that sexual wellness is an essential part of a fulfilling life. Whether you're a beginner or an experienced enthusiast, the online retailers mentioned in this guide offer a wide range of options to suit your desires. From innovative designs to body-safe materials, these brands prioritize your pleasure and satisfaction. So, embrace your sexual wellness and discover the joy and excitement that awaits you in the world of sex toys.
Additional Information: It is crucial to prioritize your safety when shopping for sex toys online. Ensure that the retailer you choose follows strict privacy policies, provides secure payment options, and discreet packaging to protect your personal information and maintain your privacy.
Tone of Voice: This article strikes a balance between informative and approachable, providing readers with valuable insights into the top online sex toy retailers in California. The tone is respectful, inclusive, and empowering, encouraging individuals to embrace their sexual wellness while maintaining a judgment-free attitude.